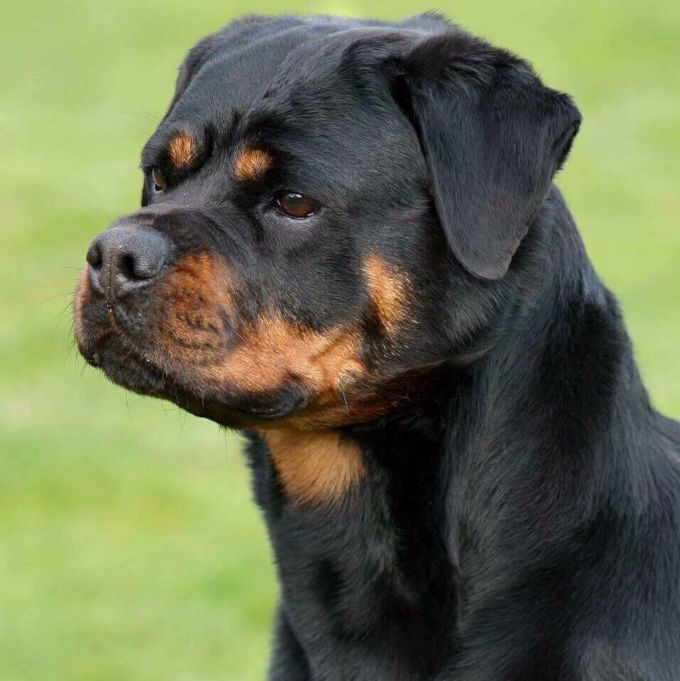 Kagiso was established in April 2013 in Melbourne, Australia.
The name Kagiso derives from our foundation bitch Svawill Questra and our love for all things African. Questra's pet name was Lu Lu, which in African means peaceful (Kagiso). Kagiso is also a township in South Africa.
I have been involved with Rottweilers for 30 years, but only purchased my first show dog Lu Lu in 2010.
As children our family grew up around working German Short Haired Pointers, which developed my love for large breeds of dogs. My love for The Rottweiler began in my early teens. My family and I went to visit family friends when we were met by four very large, very friendly Black'n'Tans who were so excited to see us, they almost bowled us kids over.
In 2010, l purchased my first show Rottweiler, NRCA Ch & Dual Aust. Ch (T) Svawill Questra TSD HT from Svawill Rottweilers, which there began both mine and Lu Lu's show career in both the Specialty and All Breeds rings. We are very active in Tracking and Track and Search and am looking forward to giving Rally O a try as soon as we find some time.
We are heavily involved in showing, but also find it just as important to work our dogs, there for Tracking takes up almost 6 months a year. We have also been involved with herding and Lu Lu was a marvellous herder, just can't fit everything in all year round.
Our dogs are our life and once here they never leave.
I am a member of the Rottweiler Club Of Victoria, Dogs Victoria and the Tracking Club of Victoria and we comply with the National Rottweiler Council (Australia) Code of Ethics.
80739 Visitors